Many spirits are aged in oak casks. Gin can benefit from this treatment as well.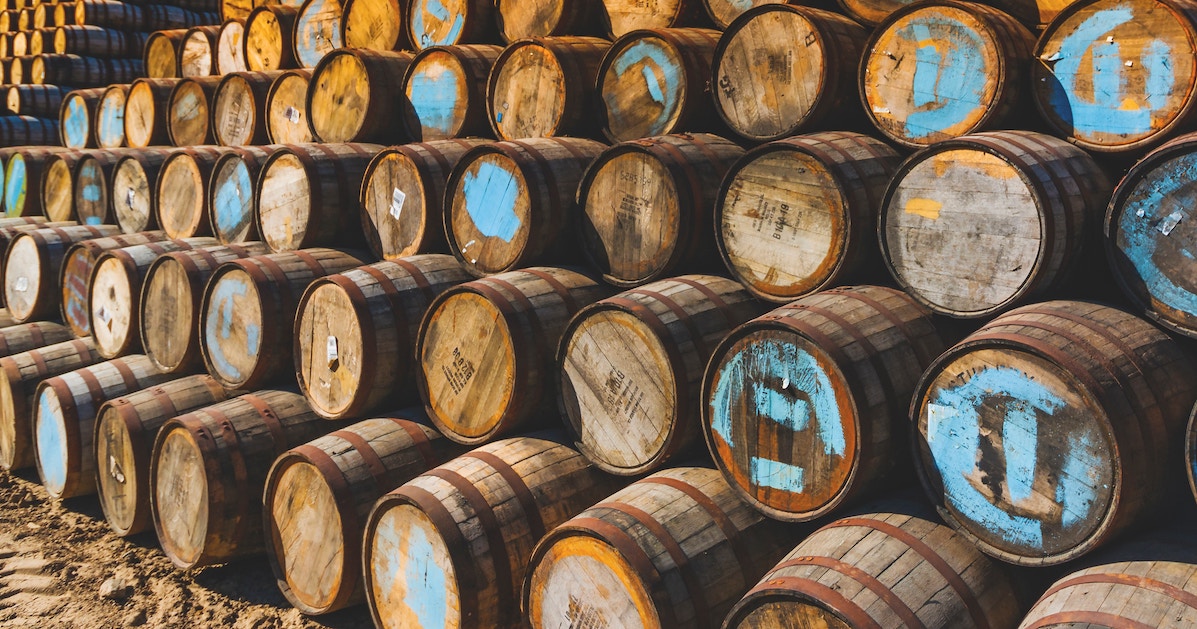 Ageing spirits in oak is an ancient method for improving flavour. The charred interior of an oak barrel acts as a natural charcoal filter, creating a gentler spirit over time. The wood adds a bit of colour as well as an additional complexity to the flavour. The entire process is made even better when you reuse a cask that previously held another type of spirit. Whisky distillers have long known that ageing their spirit in used bourbon or sherry casks lends very specific characteristics to the final whisky. I've taken this ancient method and applied it to a batch of my gin to create an oak aged gin of wonderful character.

Let's start with the gin. My Hillside Gin is a reasonably complex gin by comparison, layering locally foraged fruits and flowers over top of traditional juniper and coriander. It's a lovely drink, but additional flavours from a cask would likely cloud the overall balance. For my cask aged gin, I created a special batch of gin using only a few botanicals: Juniper and coriander for the classic gin base, a good dose of orange peel for citrus and some liquorice root to add sweetness.

Then we move on to the cask itself. I chose a cask that previously held rich peaty whisky from one of the famous distilleries of Islay. Peat smoke added during the malting process, produces a very rich and smoky whisky and a great deal of that flavour is left behind in the wood. My special gin went into this cask at a very high strength of nearly 60% ABV and rested there for over four months.

Unlike whisky, gin left in a cask too long will over-age into a not-so-wonderful spirit. So, I had to monitor the development of the gin carefully, until the exact moment it had reached the perfect balance of botanicals, oak and peat smoke. Then out of the cask it came, and it was reduced to bottling strength at 43%.

The result is very interesting. The juniper mellows quite a bit, rounding itself off into a more vegetal note. Any spiciness disappeared into the wood entirely leaving a very smooth spirit. The citrus sprang to the front alongside the peat smoke. With a dose of sweetness from the liquorice root behind it, the result is like a sweet smoky orange in a wide wave of flavour.

Islay Cask Gin is a bit of a niche product, as some people aren't entirely sure how to serve it. Personally, I like it as a short dram over ice for sipping, perhaps with a scrape of orange peel floating on top. You could make a smoky G&T, but be very mean with the tonic to avoid washing out the richness of the spirit. If you want a bit of fizziness to a cocktail, try a splash of soda water rather than tonic or lemonade. Kirkwood Islay Cask Gin is a true sipping gin, if ever there was one.