I'll never be mistaken for a local Shropshire boy, but that doesn't mean I can't be proud of where I live.
---
I grew up in Ohio in the USA, moving to the UK in 2010. Shropshire is the most beautiful and abundant place that I have ever lived, and I'm proud to call Ludlow home.
I've been a fan, some would say connoisseur, of whisky and gin for quite some time. Several years back, I was intrigued by the growing gin craze and all the new varieties being offered. But I was disappointed when I learned that most gin makers buy in their base alcohol from industrial factories rather than making their own spirit.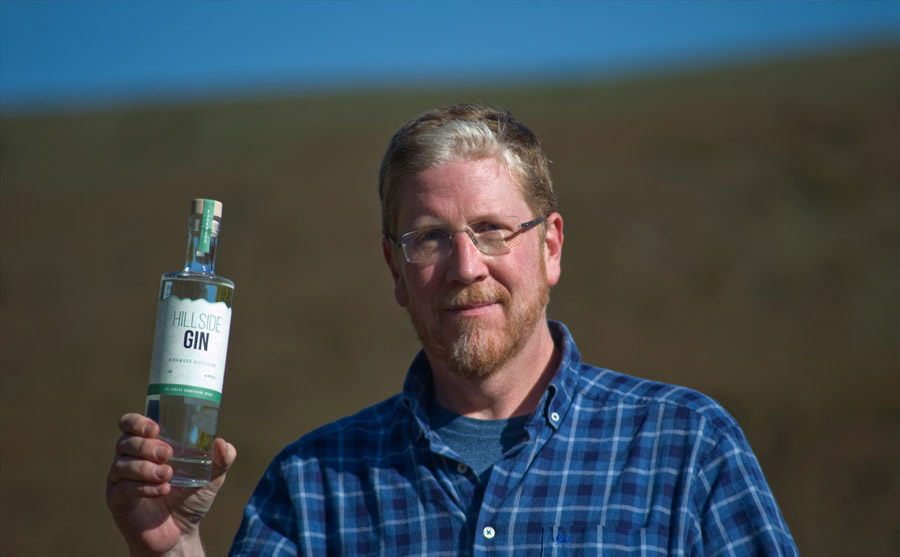 Don't get me wrong, making gin isn't easy even if you buy in the alcohol, but it just feels wrong.
As I travel around Shropshire, I see fields of malting barley, wheat and rye. With so much local grain available, why would we be buying industrially made alcohol that was likely produced halfway around the world? I think Shropshire can do better than that.
So, I set out to make what I call an Honest Shropshire Spirit using local ingredients and traditional distilling methods. I gained access to a supply of barley grown in Shropshire and Herefordshire, thanks to my good friends over at Hobsons Brewery. I then sought and received permission from the National Trust to forage local botanicals from the Long Mynd and Carding Mill Valley. The Shropshire Hills Discovery Centre gave me permission to forage from the Onny Meadows.
I've located my distillery in a listed farm building behind the church in Stanton Lacy. The timber framed building sits on the Earl of Plymouth estate, overlooking the river Corve and in the shadow of the Shropshire Hills AONB. With good local ingredients and with great care and attention to detail, Kirkwood Distillery makes a truly local spirit from the abundance of this area. I make a good spirit, and an honest spirit.

Scott Kirkwood